THE THREE PHASES OF PSYCHODRAMA
The guided step-by-step process for exploring yourself and coaching others.
Warm Up
The warm-up identifies the theme and a protagonist.
Action
The action dramatizes the problem and enables the protagonist to explore new methods of resolving it.
Sharing
The sharing allows group members to express their connection with the protagonist's work.
WHAT WE DO ??
We synergize Indian tradition and values of psychodrama to elevate, empower,
and transform your mind, body, and soul through an experiential journey. SO WHAT ARE YOU WAITING FOR
Want to go for personal development? Or go for a group experience and Jump IN?
Trainers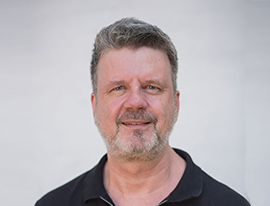 Dr. Jochen Becker-Ebel
Adjunct Prof. f. Psychodrama,
PhD in theology; Degree in Counseling/Coaching DGSv
Director of Psychodrama, trainer, supervisor (= German TEP) with DFP
Founder of Vedadrama and of the Pvt. Ltd.
Owner of PIB Germany (founded in 1973)
Works in India since 1985 in social field and teaching
Presently running the trainer center in Medical Education Memomed
Chithra Vijay
Chithra is a Psychodrama Director CP and has been a practicing Psychotherapist for over a decade. Other modalities she draws…
Klaus Ernst Harter
Expert of German National Addiction Programs Director and International Coordinator for Psychodrama Education in Russia and India of the Moreno…
Madhu Shukla
Certified Psychodrama Director (CP) and PAT based out of Bangalore Creative arts based facilitator, story practitioner and co-founder of By…
Rashmi Datt
Psychodramatist, Emotional Intelligence and Presence coach who works with individuals and teams in helping them become the best they can…
Dr. Steven Durost
Steven Durost, PhD, LCMHC, REAT, PAT is the Executive Director & Owner of C.R.E.A.T.E! Center for Expressive Arts, Therapy and…
Haseena Abdulla
Founder of SAAZ and Director of Lifelab International. (www.lifelabintl.com) She is a Certified Psychodrama Director CP and is a Provisional…
K.Raguraman
MBA in Human Resource Management Counselor, Trainer, Facilitator since 1998 Certified in Gestalt Therapy, Psychodrama practitioner, Provisional Teaching and Supervising…
Sadhana Mishra
MSc (Applied Psychology, clinical) CP Psychodrama Certified in Clinical Hypnotherapy and 4yrs advanced training in TA Founder of Listening Corner…
Dr. Karen Drucker
Licensed Psychologist and Certified Trainer of Psychodrama, Sociometry and Group Psychotherapy in Boulder, Colorado; where she has a private practice…
Vipul Malhotra
Psychodrama Co-Director, Executive Coach (Columbia University, NY), Leadership Facilitator and Actor. Passion to work specifically in areas of Individual Leadership…
Swasthika Ramamurthy
Integrates her vast experience in Neurophysiology with Applied Behavioural Science to help provide insights and broaden perspectives on human dynamics.…
Syed Mansoor Ahmed
Certified Psychodrama Director, Serial Storyteller, Executive Coach and Leadership Development specialist Founder & Director at NovelKraft Solutions, a company that…
Blog
The journey of thoughts through words.
01-02-2020
Psychodrama at Doha
We are a learning group with three psychodrama trainees (Shaheen, Jinesh and me, Kabeer) and one certified Psychodrama Director ( Ms. Chaitali Shetty CP ) in Qatar. We meet once in every month with an average participation of 10 members. We met at Inspire Training Academy on January 30th where we applied psychodrama (protagonist play) for personal work. Ms. Chaitali Shetty CP led the process. Guests are welcome.